Everybody hates slow websites. They tangle up your computer. They interrupt your workflow… You can't scroll. And they make you want to punch the screen.
That's why I built Niche Lightning, the Fastest WordPress Theme on Planet Earth…
So You Get Results like This…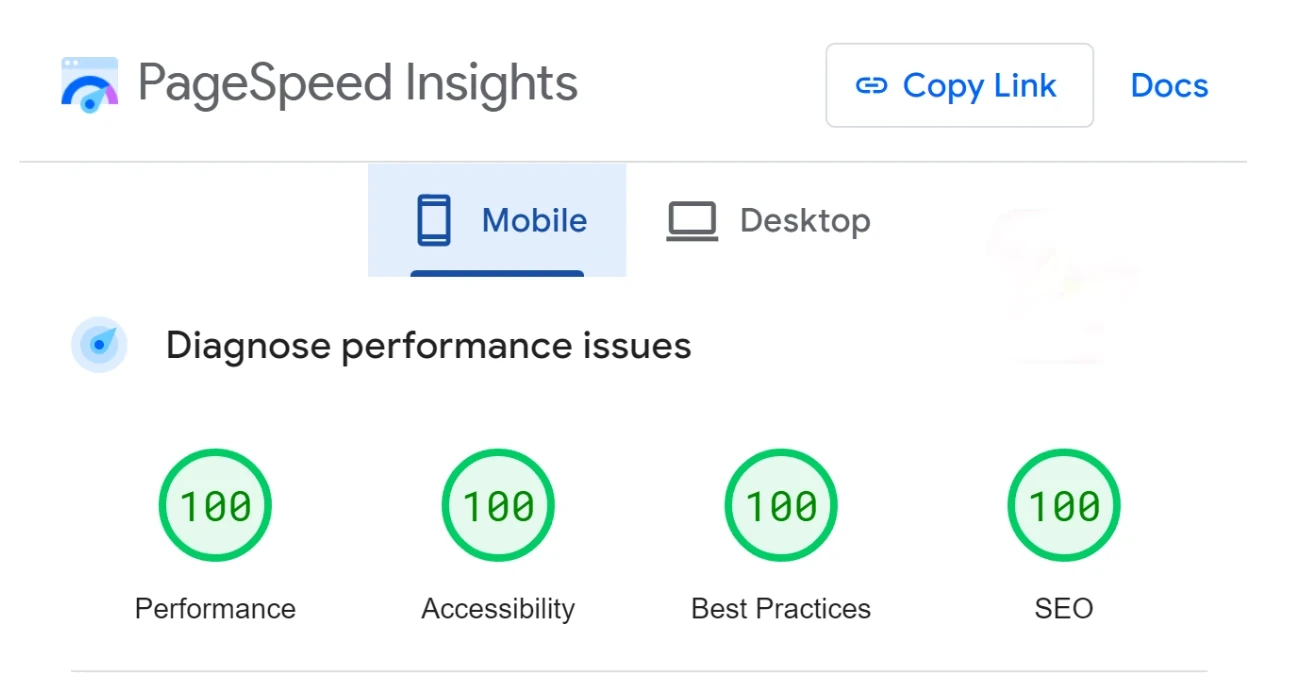 Google PageSpeed Test – 4/29/2023
It's fast. It's minimalist. It's responsive and… it's based on Bootstrap. (So you know it's good to go.)
What You Get With Niche Lightning…
Easy to Customize Modules with Options – Every element of your website can be customized to your heart's content, giving you total control over your online presence.
Responsive Navigation with Button and Super Lightweight JavaScript – Keep your readers engaged with seamless browsing and minimal load times.
Optin Offer with Fluid Image, Headline, Bullet Points, Buy Now Button – Showcase your offerings with style and grab your reader's attention with a clear call-to-action.
Home Page Blog Post with Personal Story – Share your unique journey and highlight your offering with a captivating personal story.
Author Bio (with and without image), Author Page, and Recent Posts – Establish your authority and let your readers get to know you better.
Attractive Album Style Blog Page – Display your blog posts in a visually appealing and organized manner.
Breadcrumbs for SEO, Author Link, Date, Tags – Boost your search engine rankings with SEO-friendly features.
Related Posts,
Sidebar Newsletter Offer,
Sidebar Browse Tags – Keep your readers engaged and encourage them to explore more of your content.
Tags Page with Description and Album Style Posts – Make it easy for readers to find and navigate your content by topic.
Save Time with Native WordPress, Minimum Stylesheets, and Minimum Requests – Optimize your website's performance and provide a smooth user experience.
Includes all SEO-friendly pages: Terms of Service, Privacy Policy, Refunds, Contact, About – Get up and running quickly with pre-built, editable pages.
Minimum Images, Bare Bones Styles, Native Fonts – Enjoy faster rendering and fewer requests to slow you down.
Search function in Blog with Native WordPress Search Results – Help your readers find what they're looking for in an instant.
Works with Minimum Free Recommended Plugins: Cloudflare, Autoptimize, RankMath – Save money while optimizing your site's performance and SEO.
Get FREE Access to the Niche Money Creator's Hub
And as a special bonus, you'll also get access to our exclusive Niche Money Creator Community!
Don't miss out on the opportunity to give your personal blog the boost it deserves. With Niche Lightning Theme, you'll have everything you need to share your story, connect with your audience, and achieve online success.
Looking forward to seeing your blog reach new heights!